Simulation and Virtual Reality
Simulation and Virtual Reality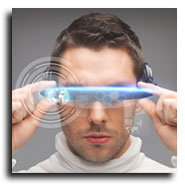 Virtual reality makes it possible for the user to be in the middle of scenes and environments of real appearance generated by a computer. An authentic space-time trip possible thanks to the use of lenses and/or devices that allow interacting with fictitious scenarios, real or past times.
ITCL develops research or innovation projects that allow for virtual training for military and risk environments, machine operation and driving of special vehicles; as well as Virtual Reality (VR)/Advanced Reality (AR) projects for heritage, commerce, tourism and museums, among others.
High Performance Simulator Design: Virtual training for military and risk environments, machine handling and driving of special vehicles.
Interactive / 3D industrial maintenance manuals and product manuals.
Virtual Reality (RV) / Augmented Reality (RA) for heritage, trade, tourism and museums: Virtual tours, interactive systems for visitors / clients.
RV / RA for training: Educational video games, Serious Games, courses, interactive support tools for the disabled.
Artificial vision: Advanced recognition algorithms: Detection of defects in parts, classification, monitoring and biometry, facial reconstruction, 3D model capture, Indoor Tracking and environmental recognition, visual odometry.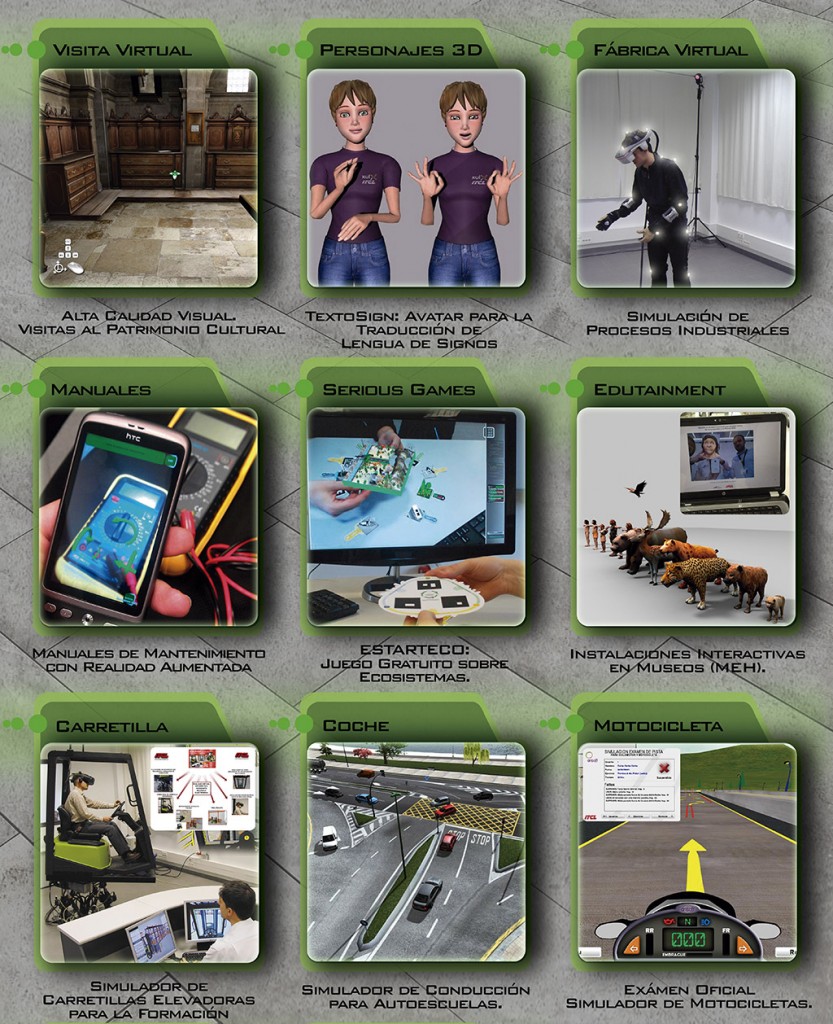 The area has two main professional profiles: Programmers and Artists.
Programmers provide behavior to objects and create different interactions: object movements, database programming, network communications, simulator interconnection, intelligent behaviors, dlls integration, object recognition, hardware integration …
The artistic department is responsible for visually capturing a concept or an idea. They create all graphic content such as 3D models, textures, animations, user interface, adapting to the ideal aesthetic line and the requirements of the support chosen for each project.
The area incorporates a team of 12 young researchers, being one of the most relevant ITCL groups with several publications
R&D SERVICES IN SIMULATION AND VIRTUAL REALITY

PRODUCTS DEVELOPED IN SIMULATION AND VIRTUAL REALITY