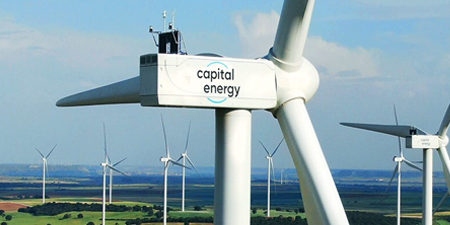 Capital Energy – CER Renewable Energy Power Plants
Video demonstration of energy management in a wind and photovoltaic farm. Visualisation of energy flows, storage and distribution.
RENEWABLE ENERGY | CLEAN ENERGY | VIDEO CGI | REAL TIME RENDERING | 3D MODELS
INDUSTRIAL STARTING POINT
Capital Energy, a leader in 100% renewable clean energy, seeks to showcase in an attractive and simple way the innovative energy management processes used in its Renewable Energy Power Plants (RECs).
SOLUTION
The solution provided by the ITCL Technology Centre is the development of a video generated entirely in 3D for which specific elements of the facilities were modelled and animations of the processes and energy flows were made.
To solve the need to shorten deadlines, we opted for the use of powerful real-time rendering software that allows high quality finishes without the disadvantages of the usual image generation systems.
TECHNICAL CHALLENGES ADDRESSED
Study of lighting and rendering techniques in real-time graphics engines.
Development of shaders for VFX rendering.
ROLE OF ITCL
ITCL developed all the CGI for the video based on the script provided by Capital Energy.
Work was carried out on the visual narrative, as well as the creation of 3D scenarios and assets, postproduction and final editing of the video.
IMPROVEMENTS ACHIEVED
ITCL produced a video with high quality visual renderings in reduced times. The visualisation of its CERs in a simple way and in high resolution. The video manages to explain through visual narrative the equipment and operation of the CERs, which together with the narration gives a complete view of the product, for presentation and demonstration.
PARTICIPATING COMPANIES AND PROFILE
CONTACT PERSON:
Javier Melús, head of VR/AR – javier.melus@itcl.es