Successful Help for Inclusion by Valorized Actions for Adults in the field of environment
European Project
Reference: 502901-LLP-1-2009-1-FR-GRUNDTVIG-GMP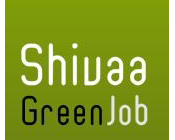 Professions in the field of the environment (water, waste, recycling, energy efficiency, alternative transportation, maintenance, management of natural areas) are vectors for integration and qualification for unemployed people, even with low qualifications. (Unemployed, 45 years and +, people with no or low qualifications, women, disabled people,…). Innovative activities which were carried out in Europe (guidance, training, "sites for inclusion" …) are often ignored and under valued. The lack of diffusion and capitalization leads to an important loss of social, economic and environmental efficiency. Responsible of job agencies, actors for training and guidance have most a lack of knowledge concerning theses new carriers.
Impact:
Reinforce the competences for the different target groups.
Creation of a Chain of Inclusion, integrating actors as: Employment agencies, social workers, teachers, trainers,… enterprises with the aim to facilitate the competitiveness, the chance to integrate for unemployed people and fight against all kind of discrimination.
Promoting of innovative actions and transfer this new knowledge to all professionals involved in the chain of inclusion.
PARTNERS
MAISON DE LA PROMOTION SOCIALE – France (Coordinator)
AREPA – France
INGENIEURGEMEINSCHAFT DR. PRUEGER & PART – Germany
ONAGEB.SPAIN – Spain
INSTITUTO TECNOLÓGICO DE CASTILLA Y LEÓN – Spain
MUNICIPAL DEVELOPMENT COMPANY OF MILIES S.A – Greece
SRL AGENTIA DE CONSULTANTA GENERALA – Romania
COMMUNICA – France
Duration: 2009 – 2011
Project web