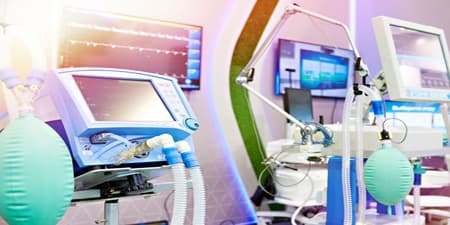 INN-MEDICAL – Innovative Medical Industry enabling an Efficient and Autonomous response against COVID-Like Pandemic
Project Description:
Multi-sector and multidisciplinary R&D consortium with effective collaboration, formed by 7 companies from the medical, industrial and technological sector, led by FAGOR ELECTRONICA and supported by 7 Public and Private Research Organizations of reference in Spain with high technological value.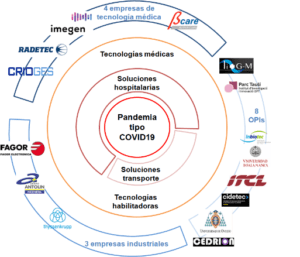 Project Vision
Problem they intend to solve:
This project was born from the terrible impact caused by the COVID19 pandemic, both at health, sanitary, economic and social level; where the Gregorio Marañón Hospital in Madrid and Parc Taulí have contributed their vision to the problems and limitations encountered, preparing the Spanish industry for future pandemics.
The project aims to promote a leading Spanish national industry in the field of medical equipment, which on the one hand will enable it to face new pandemics effectively, efficiently and autonomously, which will undoubtedly save thousands of deaths, along with many other health, economic and social problems.
Furthermore, the Spanish industrial and technological fabric cannot afford to be left behind in the medical equipment market, with significant growth prospects; and to this end, technological and commercial alliances must be created to address this great challenge.
Project Resolution Objectives:
Research in various technologies, techniques, tools, methodologies and knowledge aimed at improving the response of hospital centers; in areas that have demonstrated a high potential in the fight against pandemics such as COVID19: ICU management systems, mechanical ventilation equipment, virus detection, disinfection and decontamination systems, telemedicine management systems. Technologies to minimize contagion in transportation and elevators will also be investigated.
Project Duration:
2020 – 2024
National Project in Cooperation with:
Public Research Organizations:
ITCL performs tasks for Grupo Antolin, Fagor and Crioges.
Funded by:

Contact person:
Javier Sedano – R&D Director at ITCL Technology Center
Blanca Moral – ITCL Technology Center