The department of Simulation and Control of the Technical Institute of Castilla y León has developed an Augmented Reality game, in which the user can simulate distinct aspects of human interaction with ecosystems and visualizing the consequences of his/her actions.
The objective of the project "Augmented Reality at service of the Ecosystems" is develop interactive tools based in new technologies which can contribute to raise the awareness about the importance that ecosystems have in the urban and rural life. An interactive demonstration of the project is available in the Web, from where it is possible to download the complete interactive tool without any cost
This project aims to increase the public motivation to known ecosystems, employing new technologies which can transmit educational content in a dynamic and interactive way. It is important to motivate the participation not only of children, but also of their parents, stimulating the whole family to interact with the game and offer dissemination tools which takes nature into consideration.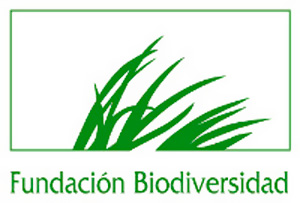 This project was developed in 2011 with cooperation of Fundación Biodiversidad.
The project started during a meeting in Madrid in the main office of   Fundacíon Biodversidad, where several projects in which it participates that year, were showed.
There is an accessible interactive demonstration of the project, access on Estarteco.
Demo online
Caja de Burgos Banca Cívica with its " You choose, you decide" program, contributed to this project the amount of € 289.00