ITCL Technology Centre will present SIMUSAFE, the new Simulator for Behavior and Road Safety Studies, in DSC 2020 EUROPE and will offer in premiere several technology demonstration sessions.
ITCL, is attending as official exhibitor at the 19th edition of the Driving Simulation & Virtual Reality Conference Europe (DSC2020), and will show from 9th to 11th September the functionalities of the new Simulator for the study of driver and pedestrian behaviour and road safety, pioneer in Europe, as result of its leadership in the European project SIMUSAFE (Simulator of Behavioural Aspects for Safer Transport). 
In addition, it will offer to those interested technology demonstrations in streaming sessions during the conference.
SIMUSAFE is the first multi-agent simulator for road safety that includes the analysis of the behaviour of drivers in vehicles, motorcycles or bicycles, in interaction with pedestrians in real time, within an advanced simulation scenario of traffic environment.
This analysis is done through intelligent monitoring of the driver, rider or pedestrian and an analysis of human cognitive and physical abilities, and their replication in a simulated environment.
The aim of this new European simulator is to overcome the limitations of traditional driving simulators, and to provide a solid tool for training, in virtual naturalistic driving test environments, and for improving road safety.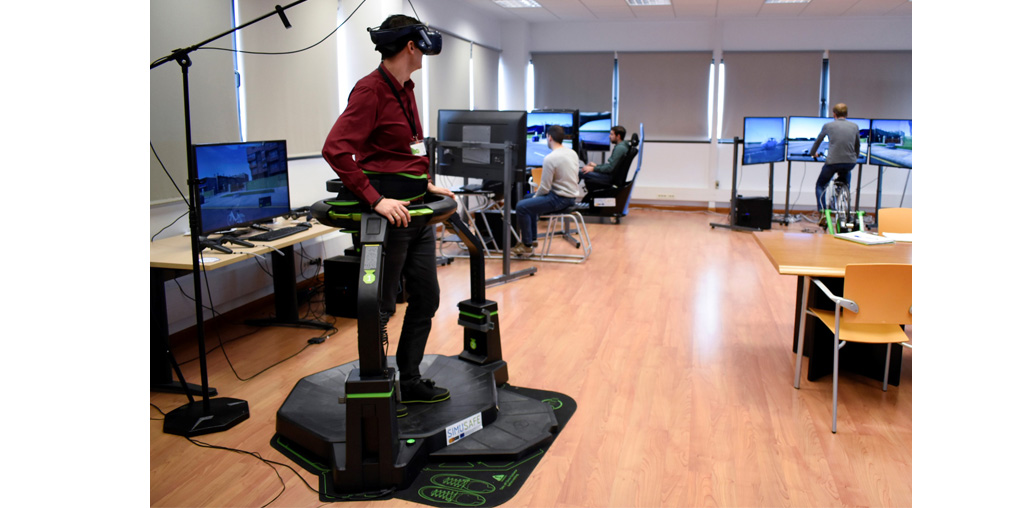 SIMUSAFE integrates an experimental system capable of simulating and analysing scenarios with multiple controllers (real or virtual), which allow to identify the underlying reasons that may indirectly cause road accidents, and improve the effectiveness of road safety interventions.  Similarly, the development can provide interesting aspects in future applications of autonomous vehicles.
ITCL will offer in the framework of DSC 2020 a series of demonstrations in multiple virtual sessions, open to the participation of any interested party via streaming.
These demonstrations will take place during the days 9 to 11 September in two sessions per day (10.00h and 12.00h), through the following link:
Demostration
Participants can see the simulator in real time and ask the development team their questions or details of functionality.
The SIMUSAFE project is funded by the European Commission through its research and innovation program Horizon 2020, under Grant Agreement No. 723386. It is a collaborative research Project, with 16 partners from 9 European countries.
Know more about SIMUSAFE
Know more about ITCL's capabilities in Simulation and Virtual Reality
Download SIMUSAFE Project Brochure
Go to the DSC 2020 EUROPE website