OPTILACTEO. Integration and improvement of management of dairy farms based on sustainability criteria.
National Project
File: RTC-2016-5612-2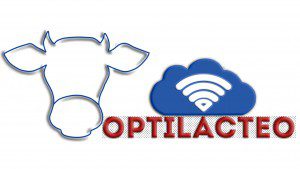 OPTILACTEO es un proyecto de la Convocatoria Retos-Colaboración del Ministerio de Economía, Industria y Competitividad en el que participan Calidad Pascual, el Centro Tecnológico de Miranda de Ebro (CTME) y el Instituto Tecnológico de Castilla y León (ITCL), con un presupuesto total de 556.953,45 €. La principal meta del proyecto es la integración y mejora de la gestión de las granjas de vacuno lechero en base a criterios de sostenibilidad. Este proyecto promueve el desarrollo tecnológico, la innovación y una investigación de calidad.
El objetivo principal del proyecto es la mejora de la sostenibilidad en toda la cadena de valor de en la producción de lácteos de CALIDAD PASCUAL.
Este proyecto pretende contribuir a la mejora del proceso productivo de Calidad Pascual, integrando toda la actividad realizada por los ganaderos en un único soporte, que permita conocer con exactitud las debilidades y fortalezas de cada explotación ganadera, utilizando para ello una gran cantidad de información obtenida del conjunto de actividades de las propias granjas. Este soporte será capaz de realizar un análisis en continuo de cualquier práctica aplicada y ofrecerá propuestas sobre nuevas posibilidades de mejora y planes de viabilidad individualizados para las mismas.
Calidad Pascual se apoyará en el desarrollo herramientas TIC para la evaluación continua de los cuatro pilares básicos sobre los que se soporta sostenibilidad de cada granja: Seguridad alimentaria y Calidad del producto, Impacto Ambiental, Eficiencia Productiva e Impacto Social, con la ayuda de los centros tecnológicos Instituto Tecnológico de Castilla y León (ITCL) y Centro Tecnológico de Miranda de Ebro (CTME).
Duration: 2016-2018
Project partners:
The project has been funded through the Collaborative Challenges Program 2016


Promover el desarrollo tecnológico, la innovación y una investigación de calidad