OPTILACTEO. Integration and improvement of dairy farm management based on sustainability criteria.
National Project
File: RTC-2016-5612-2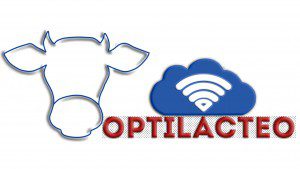 OPTILACTEO is a project of the Call for Challenges-Collaboration of the Ministry of Economy, Industry and Competitiveness with the participation of Calidad Pascual, the Miranda de Ebro Technology Centre (CTME) and the Instituto Tecnológico de Castilla y León (ITCL), with a total budget of 556,953.45 euro. The main goal of the project is to integrate and improve the management of dairy farms based on sustainability criteria. This project promotes technological development, innovation and quality research
The main objective of the project is to improve the sustainability of the entire value chain in the production of CALIDAD PASCUAL dairy products.
This project aims to contribute to the improvement of the production process of Pascual Quality, integrating all the activity carried out by the livestock farmers in a single support, which allows to know exactly the weaknesses and strengths of each livestock farm, using a large amount of information obtained from all the activities of the farms themselves. This support will be able to carry out a continuous analysis of any applied practice and will offer proposals on new possibilities for improvement and individualized viability plans for them.
Calidad Pascual will be supported by the development of ICT tools for the continuous evaluation of the four basic pillars on which the sustainability of each farm is based: Food Safety and Product Quality, Environmental Impact, Productive Efficiency and Social Impact, with the help of the technology centres Instituto Tecnológico de Castilla y León (ITCL) and Miranda de Ebro Technology Centre (CTME)
Duration: 2016-2018
Project partners:
The project has been funded through the Collaboration Challenges 2016 programme