Work with us
"The achievements of an organization are the results of the combined effort of each individual" (Vince Lombardi)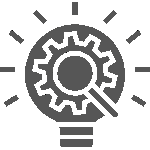 PRACTICAL R&D APPROACH
We create technology and we apply it to solve challenges needs posed by companies.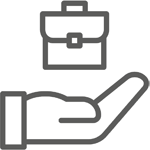 CAREER PLAN
Designing a personalised career plan.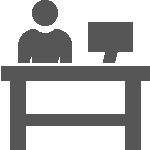 WORKING ENVIRONMENT
Creative environment in collaboration with companies, other CSTT and Universities.

FLEXIBLE WORKING HOURS

SUMMER SCHEDULE

PARTICIPATION IN INTERNATIONAL PROJECTS

GRANTS FOR PHD STUDIES

TAILOR MADE TRAINING PLAN

ANNUAL EVALUATION OF COMPETENCES AND SALARY REVIEW

STAFF: 71
MEAN AGE: 38

PHDS

: 7
UNIVERSITY GRADUATES: 55

WOMEN: 31%
MEN: 69%

CERVERA CENTRE OF EXCELLENCE*
WHY CHOOSE ITCL?
Nationally accredited Technology Centre, consolidated with more than 30 years in the market.
*Recognised by the Ministry of Science and Innovation as a CERVERA Centre of Excellence through CDTI in the CERVERA Networks of Excellence CER-20211022 and CER-20211003
OPEN JOB SELECTION PROCESSES
Fill in our form if you are a person with an entrepreneurial spirit, willing to research and continuous training, to work in advanced technologies, willing to join highly competitive work teams and to bring technological solutions closer to companies.
In our organisation, people are the key to competitive potential.
Professionals with or without experience.
ITCL is a young technology centre aimed at bringing advanced innovation and R&D solutions to companies, within an entrepreneurial environment and with a high technological level. We direct our efforts to create an organisation with the potential to innovate and offer added value to our customers as a key factor of competitiveness, and we differentiate ourselves by our leadership position in the emerging market of the latest generation applications, the quality of our service and customer orientation.
Our employees are the key to our success and ITCL's Human Resources policy is directed at:
Attracting, retaining and motivating the best professionals.

Strengthen commitment and involvement in the shared project.

To have continuous and updated training plans.

Encourage teamwork.
Work with us
*
Required fields