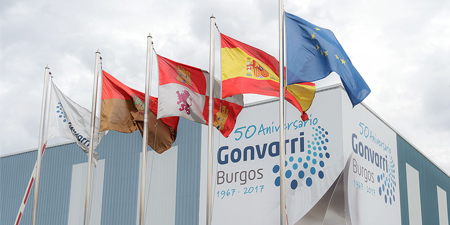 Gonvarri – First level maintenance app
Development of an app for Tablet that helps plant operators in first level maintenance tasks. The app guides the operators during routes of tasks previously planned for the whole year, giving information to the operator on how to perform the task with texts, photos and videos, the app allows to register and report incidents, it also keeps a record of the tasks performed by the operators and generates KPIs on the effectiveness and efficiency of the work performed that are sent by email to the different supervisors.
APP | MAINTENANCE | ANDROID | iOS
INDUSTRIAL STARTING POINT
Gonvarri wanted an app that would show several routes for each range of first-level inspection and maintenance, digitised on the tablet. The operator can do the work by following these rules:
Start of the inspection and maintenance route.
The operator identifies himself on the tablet with his user name and password.
Route tracking is validated by scanning codes at certain points along the route.
For each task, the operator confirms the execution and has the option to report incidents.
Each task shows photos, videos or texts indicating how to perform the task.
At the end of the route, the operator moves on to the next one, following the same mechanics.
Data is stored locally on the device of the tasks performed by each user, the time they have taken to complete them and those that are pending. This information is sent by email to the person in charge.
The lists of tasks and their information can be updated.
SOLUTION
A mobile/tablet app was developed with the aforementioned characteristics, a system was designed to update the application data on the task routes with Excel tables to avoid the use of servers.
IMPLEMENTATION
The solution provided by the ITCL Technology Centre was exactly what Gonvarri requested, following a very agile process in which the app was developed following Gonvarri's indications and making several modifications after the different tests in the plant.
ROLE OF ITCL
ITCL has developed an app in Unity 3D that allows maintenance task routes to be loaded from the reading of CSV files, shows users these routes controlling which tasks have been carried out, when, by whom etc… allows the user to recognise which part of the plant they are in through a system of marker recognition and augmented reality. The app also displays multimedia content (videos, photos) showing how to perform the tasks. After each session, various reports are automatically generated and sent to the assigned managers.
PROJECTS INVOLVED IN THE SUCCESS STORY
Productio – Industrial improvement through enabling technologies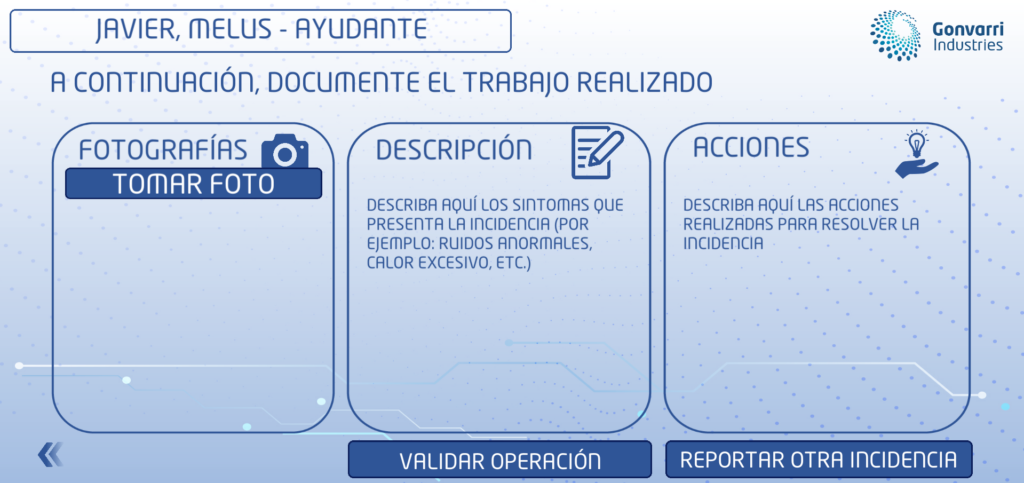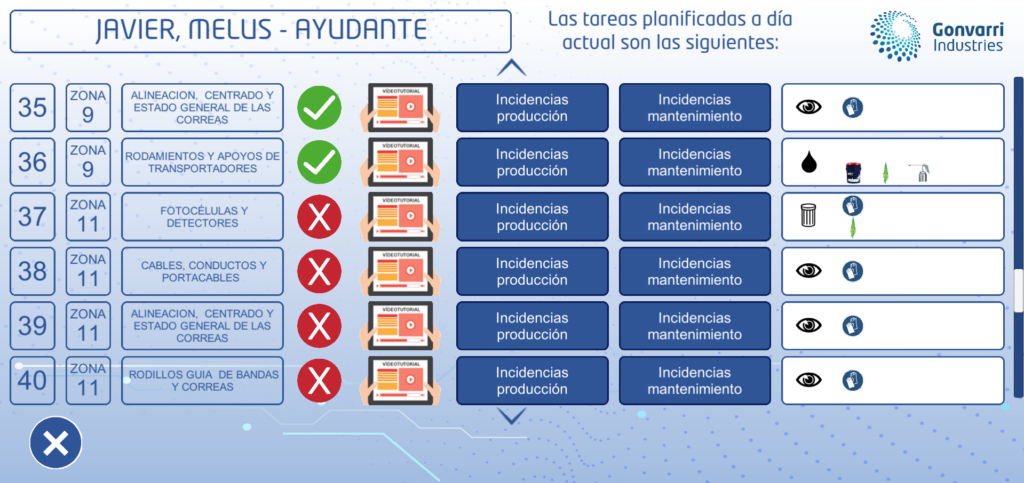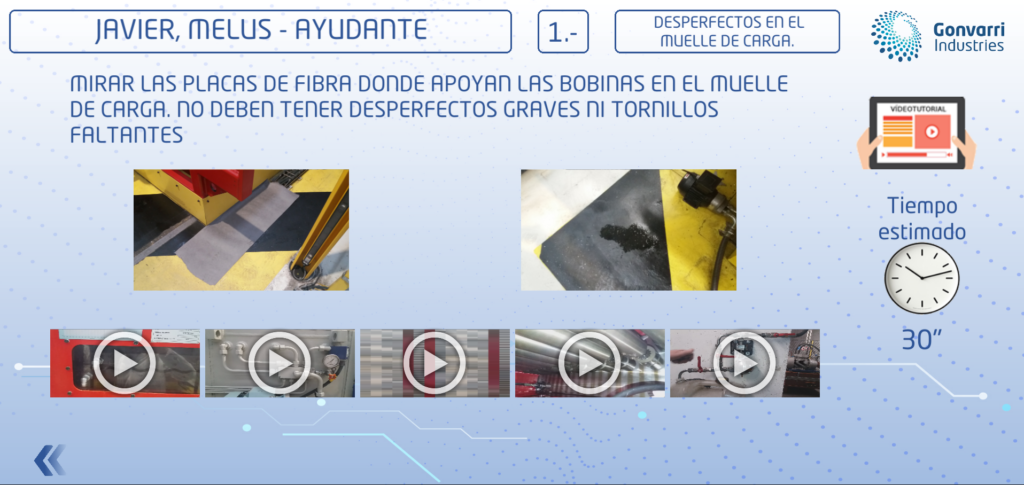 PARTICIPATING COMPANIES AND PROFILE
CONTACT PERSON:
Javier Melús – Head of Simulation and Virtual Reality