The European Commission in the report on the projects related to the transport area, framed in Horizon 2020, highlights the importance of two of them in which ITCL Technology Center has worked. These are FitDrive and Simusafe, two important European projects that seek to improve mobility and reduce accidents through greater control of drivers, pedestrians, through the use of AI that allows monitoring and evaluating the performance of those who get behind the wheel.
Specifically, the Fitdrive project aims to develop a new tool capable of monitoring and evaluating the driving performance, cognitive load, physical fatigue and reaction time of professional drivers through systems based on IoT and Artificial Intelligence.
It is known that fatigue in this type of professionals is one of the main accident factors. The idea of the project is to generate neurophysiological models to detect the appearance of a physical state outside the normal values in drivers. The researchers draw on data obtained through smart tachographs, on-board intelligence and IoT devices during work and driving activities.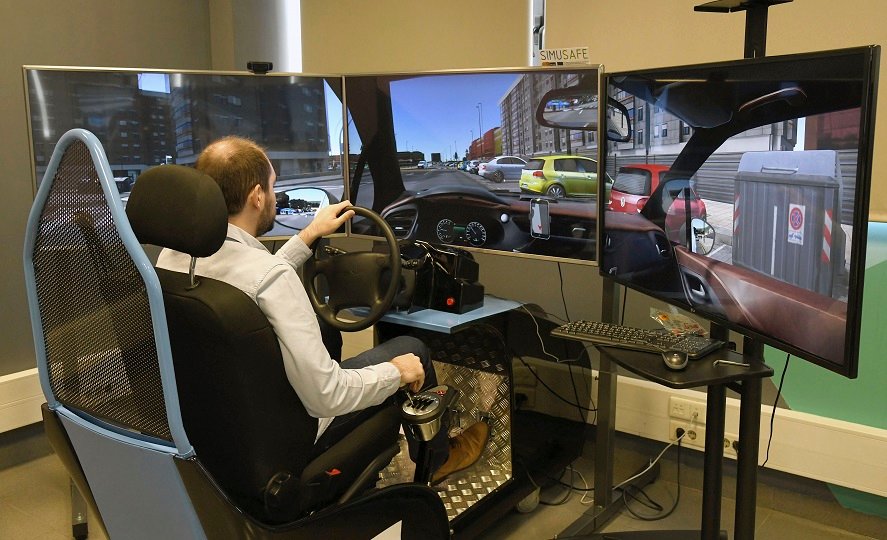 Simusafe
As for Simusafe, it is worth noting the relevance of a project that made it possible for ITCL Technological Center to work on a new technology that measures for the first time, from a sensory point of view, response times and actions that can be altered by fatigue, stress or consumption of certain substances and that cause daily traffic accidents all over the world.
An H2020 project that had an amount of more than 8 million euros and in which international entities such as IBM companies, from Israel, and the universities of Porto and Coventry, among others, participated.
A multi-agent simulation system that allows driver behavior to be measured and even predicted in certain cases based on biometric studies (pulse, vision, sweating…) that analyze stress levels and fatigue, whether in the car, motorbike , bicycle and also taking into account the pedestrians themselves.