Burgos, 7 June 2023.  Burgos hosted today the first meeting of the European project Imermaid, in which ITCL Technology Center participates, and which seeks to incorporate advanced technological solutions that contribute to improving the environmental situation of the Mediterranean. An important project promoted by the Horizon Europe program of the European Union with a duration of 36 months and about 9 million euros that was born to address the problem of chemical pollution in the Mediterranean from profitable and sustainable solutions.

Specifically, iMERMAID aims to develop and apply technological solutions for the monitoring and sustainable management of marine ecosystems. Thus, it focuses on several aspects: the monitoring of water quality, the detection and monitoring of marine biodiversity and the understanding of the impacts of climate change on marine ecosystems.

The director of R+D of ITCL Javier Sedano explained in statements to the media how they will work with different technologies such as "plasma, chemical and non-chemical eliminations and membranes so that the water that comes out of our seas is the cleanest possible and see how from the inside we can eliminate different pollutants". "From ITCL we are going to incorporate skills, technologies and resources, as well as talent, to ensure that the water that reaches the seas comes out as filtered as possible. We will do it in the next three years," Sedano said.

For all this, it is essential to design autonomous sensorized platforms that can continuously collect oceanographic and environmental data, and, here, ITCL will play a leading role. The technology center based in Burgos will work on data collection is a crucial stage to subsequently be able to design predictive models that help make appropriate decisions in the sustainable management of marine resources. Some of the oceanographic parameters that can be monitored are water temperature, salinity, dissolved oxygen level or turbidity.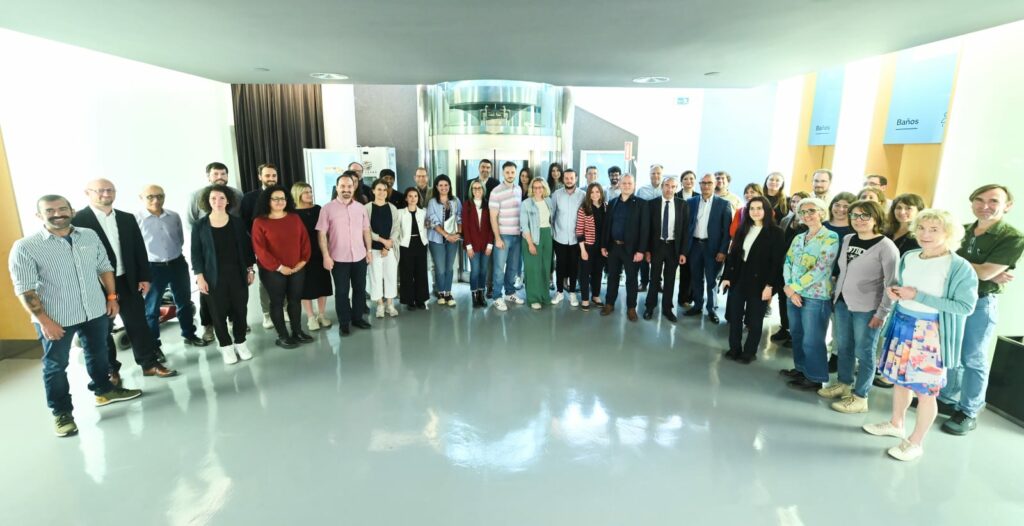 Pilot in Huesca
In the Spanish case, it will be a town in Huesca that will host and develop the pilot project of the European project. This was argued by David González, head of the Energy and Sustainability Unit of ITCL, who explained how the Valladolid company Socamex will work in the Ebro Basin to carry out an early detection of pollutants (microplastics, pesticides, mercury) and establish actions to reduce the effects of these substances in water. The driver from Spain will join four other riders.
For his part, Rodrigo Sedano estimated how the project has an amount close to 9 million euros, of which 70 percent is within the umbrella of the European Funds.