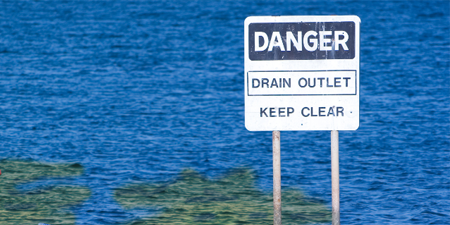 iMERMAID – Innovative solutions for Mediterranean Ecosystem Remediation
The iMERMAID project will develop technological solutions for the monitoring and sustainable management of marine ecosystems. Specifically, it focuses on various aspects: monitoring water quality, detecting and monitoring marine biodiversity, and understanding the impacts of climate change on marine ecosystems.
Biodiversity | Sustainable management | Predictive models | Artificial intelligence
Project Description:
The Technological Institute of Castilla y León is the leader of the European project 'Innovative solutions for Mediterranean Ecosystem Remediation via Monitoring and decontamination from Chemical Pollution' (iMERMAID). This project will integrate, coordinate, and synergize innovative preventive, monitoring, and remediation solutions. iMERMAID will build an evidence-based multidimensional framework that will guide policymaking and transform societal perceptions to reduce CoEC usage, emissions, and pollution. Furthermore, next generation sensor and remediation solutions will be developed within iMERMAID to monitor and remove prioritized chemicals from its source while reducing upstream pollution. iMERMAID builds an ideal interdisciplinary team by bringing together prominent SMEs, researchers, regulators, and innovation professionals who have been essential in improving the knowledge and awareness of CoEC. Beyond state-of-the-art techniques, iMERMAID will strive to strengthen regulations against CoEC, expand economic possibilities and competitiveness, improve the standard of living for EU residents, while preventing the accumulation of chemical pollution in the Mediterranean Sea basin. iMERMAID will empower the efforts to create a zero pollution,
contaminant free waters by enabling the Chemical Strategy's goals to become a practical reality.
Objectives:
Pollution reduction via influencing public opinion and policy making
Mature and develop Innovative, reproducible technologies to monitor pollution from chemicals.
Mature and develop Innovative, reproducible technologies to reduce and remediate water from
chemicals.
Integrate a set of compatible techniques and technology and carry out demonstration activities in 3
different areas of the Mediterranean Sea basin, comprising all relevant stakeholders to ensure wide take-up, sustainable development, expansion, and exploitation of the project's results.
Maximise project outreach by attracting and engaging with a critical mass of target stakeholders, aiming for high participation in the open calls for associated regions, broad awareness of results and findings, market take-up in industrial sectors, and sustainable and collaborative community development.
Project duration:
2023 – 2026
Cooperation project with:
España
Instituto Tecnológico de Castilla y León (líder)
Socamex SA
Francia
Eden Tech
Université d'Angers
Privanova
Holanda
Finlandia
Italia
IRIS s.r.l
Università di Firenze
Società Metropolitana Acque Torino
SoftWater
Grecia
Hellenic Centre for Marine Research
United Association of Solid Waste Management in Crete
Chipre
Cyprus Marine and Maritime Institute
APCL
Bélgica
Túnez
Ecole Nationale d'ingenieurs de Gabes
Opalia Pharma S.A.
Irlanda
Serbia
Zentrix Lab
Biosense Institute
Austria
Alemania
European Citizen Science Association
Ucrania
National Technical University of Ukraine Igor Sikorsky Kyiv Polytechnic Institute
It is a project funded through the HORIZON-MISS-2022-OCEAN-01-03 (MEDITERRANEAN SEA BASIN LIGHTHOUSE – ACTIONS TO PREVENT, MINIMISE AND REMEDIATE CHEMICAL POLLUTION).
Number: 101112824
Contact person:
Maite Cobo – maite.cobo@itcl.es