You can make file sharing great weight with our technicians or other associated clients remotely through a "ftp" connection.
We have dedicated our server space to fulfill functions of repository and you can have your own private space. The most effective way to make this file management method is by "ftp" connection to our server. It's simple, you simply open your "Windows Explorer" directly or through "My Computer" and type "ftp.itcl.es" in the address bar by pressing enter. Subsequently a window where a user name and password is required appears, enter your password and go directly to your private virtual space.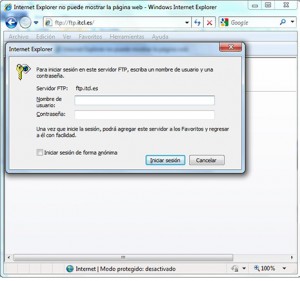 If you have not yet received your username and password, please give us a request via our contact form, thank you.