World Class Manufacturing
World Class Manufacturing "WCM" is a system of organization of production adopted by some of the world's leading manufacturers such as Fiat, Chrysler or Tetra Park.
Its aim is to improve efficiency in industrial processes and ensure manufacturing quality products, eliminating waste and loss through the commitment of all levels of the organization in the use of best practices globally
The methodology aims to achieve the best in all aspects, zero incidents, zero defects, zero waste and zero stock.
It is represented by 10 pillars: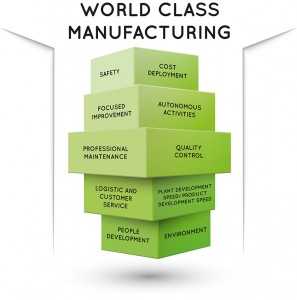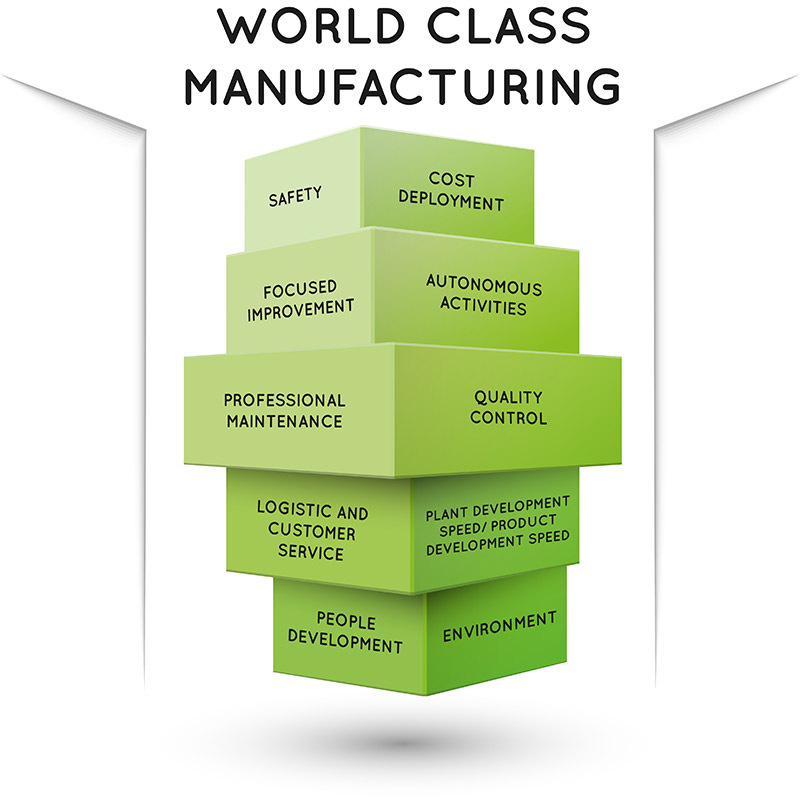 Safety.
Cost Deployment.
Focused Improvement.
Autonomous Maintenance.
Professional Maintenance.
Quality Control.
Logistics.
Early equipment Management.
People Development.
Environment.