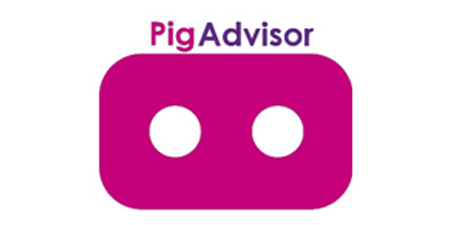 PigAdvisor – Virtual Farm Advisor
Project Description:
Modern animal production encompasses the generation of a massive amount of data or Big Data that requires more complex and comprehensive management systems to optimize the use of the data. This high volume of data requires new large-scale storage techniques and different approaches to retrieve the information; the variety of data sources makes simple relational networks difficult to apply; and finally, the relentless increase in data generation makes speed a key parameter in its management.
In a competitive environment such as that of livestock production, the primary objective must be to improve the efficiency of production systems, for which the correct management of data (collection, processing, analysis and distribution of information) generated every day in livestock farms is essential.
The main objective of the project is, therefore, the development of decision tools and automation technologies for the intelligent management of farms (Smart Farming), integrating different areas of knowledge to improve management, productivity and profits by adding value to the data obtained daily and which, at present, are not exploited.
The system will generate suggestion algorithms based on data obtained through image and sensor analysis that will help to achieve behavioral and environmental alerts, as well as a rapid syndromic telediagnosis and recommendations on the necessary analytics.
Problem to be solved:
This project aims to optimize the productivity of intensive swine farms. To this end, a system for early detection of abnormal animal behavior and suboptimal environmental conditions will be generated based on the predictive algorithms developed and the specific production history of each farm. Likewise, a tool for early diagnosis of diseases will be offered through the online sending of the symptomatology appearing on the farm and telediagnosis. In other words, the scientific results obtained after the analysis of the databases available in this project will be applied to computer tools that will allow the application of the so-called precision livestock farming or Smart Farming.
Project Resolution Objectives:
Scientific Objectives:
Obtain algorithms for predicting reproductive outcomes as a function of feeding patterns of pregnant sows by correlating data collected through feeding machines with reproductive information contained in farm management software.
Obtain disease incidence prediction algorithms based on the environmental conditions of the housing by correlating data collected through sensors with animal health information.
Generate a system of suggestion algorithms that allows rapid syndromic telediagnosis based on the incorporation of the information contained in the databases of the clinical diagnostic laboratories participating in the project.
Technological objectives:
Development of a computer application capable of:
Collect data collected through feeding machines and environmental sensors, apply the algorithms developed in this project and generate health alerts for risk of imminent onset of disease or low reproductive performance.
Performing the online sending of images of syndromic manifestations and, based on the information contained in the software database, providing a telediagnosis and the corresponding recommendations for laboratory analysis.
Project Duration:
2018 – 2020
National Project
The project has been funded through the 2017 Challenge-Collaboration program.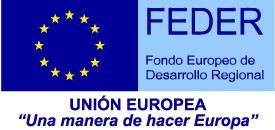 Contact Person:
Javier Sedano – R&D Director at ITCL Technology Center