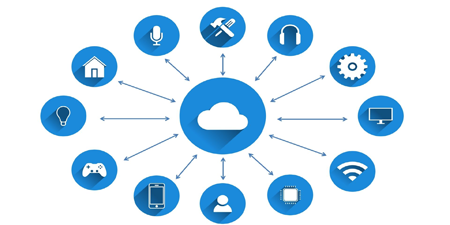 IoT platform for lipoprotein removal
Project Description:
Docket: RTC-2017-6225-1
The IoT platform we intend to develop has multiple potential applications, although our current interest is in the study and treatment of neurodegenerative diseases. Neurodegenerative diseases are one of the major health problems worldwide, and include diseases such as Alzheimer's Disease, Parkinson's Disease, Amyotrophic Lateral Sclerosis, Frontotemporal Dementias and Lewy Body Dementia, among others. Most of these diseases are characterized by a common pathogenic mechanism consisting of aggregation and accumulation of misfolded proteins that are deposited as intracellular or extracellular aggregates and lead to cell death.
Each disease is characterized by a selective neuronal vulnerability at the CNS level, which conditions the degeneration of specific areas, producing the corresponding symptoms of loss of function. For example, the histological markers of Alzheimer's disease (AD) are neuritic plaques, formed by a peptide called beta-amyloid (Aβ). Very briefly, AD occurs because Aβ peptide is generated in the neuronal membrane. The monomers of this peptide are initially soluble, but have a tendency to aggregate into increasingly complex forms, forming fibrils and finally amyloid plaques, leading to synaptic failure and neuronal death1.
Today, none of the neurodegenerative diseases has an etiological treatment; therapeutic actions can only be symptomatic in some cases and palliative in all of them.
One of the alternative strategies that has been proposed is the elimination of pathogenic peptides by alternative means to drugs, such as physical or mechanical means, such as cerebrospinal fluid replacement (replacement of natural cerebrospinal fluid with artificial cerebrospinal fluid) and lycophoresis (cerebrospinal fluid filtration).
Project Resolution Objectives:
The project aims at the development of an IoT (Internet of Things) platform, which allows the selective elimination of molecules dissolved in biological fluids by immunotechnological filtering, so that the IoT platform will be formed by:
The immunotechnological filtering system.
Booster pump system, fully controllable in its operating ranges under IoT paradigm.
Information collection, interaction and analysis system.
Experiment design software and assays on biological fluids.
Therefore, the final product will be a Platform that combines IoT with immunotechnology-based filters for the selective removal of molecules from fluids, such as biological fluids or cell culture media. Such a type of platform does not currently exist and is suitable for testing the effects of drugs and medical devices by pharmaceutical or biotech companies.
In the framework of this project we will design a platform that will contain the technological basis of a future implantable device, totally novel, for the filtering of proteins from cerebrospinal fluid by means of filters based on immunotechnology. This system could be useful for the treatment of several neurological diseases due to protein deposition, such as neurodegenerative diseases. The therapeutic hypothesis has been presented at the Alzheimer International Conference.
Project Duration:
2018 – 2020
National project in cooperation with:
To undertake this project, a scientific-business consortium has been formed, with complementary skills and knowledge that, together, bring together the capacity to develop the platform described:
The Foundation for Biosanitary Research and Innovation of the Principality of Asturias (FINBA), linked to the University of Oviedo and the Central University Hospital of Asturias, and specifically, the group of Clinical-Basic Research in Neurology, with extensive research experience in neurological pathologies, with consolidated lines in neurodegenerative diseases, biomarkers in neurological pathology and cerebrovascular pathology, will be the entity in charge of addressing the tasks of Testing the platform in a cellular model of Alzheimer's Disease.
The Instituto Tecnológico de Castilla y León (ITCL), will be in charge of the design and development of the IoT platform for the selective removal of molecules from biological fluids.
Healthsens, a company in the biomedical sector, specialized in the development of devices for the determination of biomarkers in chronic diseases, will be in charge of the design and construction of the immunotechnological filter.
The project has been funded through the 2017 Collaborative Challenges program.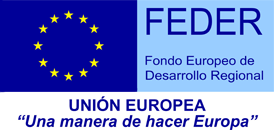 Contact Person:
Javier Sedano – R&D Director at ITCL Technology Center