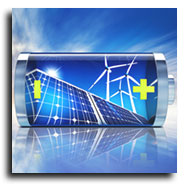 Energy technologies division is focused on promoting energy efficiency among business associations, local governments and private companies, especially among industrial sector.
Our labor is assessing companies in order to achieve national and European objectives pointed out in governmental programs such as Horizon 20-20-20.
ITCL has accumulated great experience and demonstrable results in the study and improvement of the energy efficiency in the industrial production systems, and in its auxiliary systems, with special attention to industrial cold installations.
To this end, it collaborates with industrial companies to carry out energy audits, to implement energy management systems, and to carry out very specific development projects, with R&D components, to develop solutions that are not in the market.
specific tools for industrial cold installations
As a result of this type of work ITCL has developed specific tools for industrial cold installations, always aiming to improve energy efficiency and the costs associated with its operation.
Intelligent systems for monitoring and integrated control of energy consumption in large installations
Energy management systems SIGE. Software to aid decision making.
New systems for the implementation of renewable energies.