SIMPRO
National Project
File: TSI-020512-2009-68
Desarrollo de una herramienta basado en gráficos 3D interactivos y técnicas de Realidad Virtual que permitan crear de forma rápida simuladores de máquinas o procesos industriales de cualquier sector y tipología, para poder formar a los operarios que las manejen, con lo que se mejora la curva de aprendizaje de los mismos para el manejo de la máquina real y se disminuyen los accidentes laborales.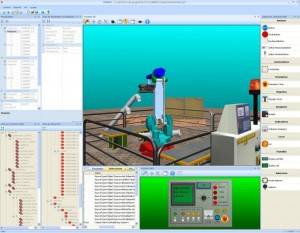 The project establishes a methodology to apply the "Scalable Simulator" to 3 clearly defined processes:
Robotics/Cnc
Plastics
Rapid Prototyping.
The sectors related to the project are:
Industrial sector, capital goods sub-sector project development.
Aeronautical sector.
Traditional industry sector.
Duration: 2009-2011
The project has been co-financed by the Ministry of Industry, Tourism and Trade, within the National Plan for Scientific Research, Development and Technological Innovation 2008-2011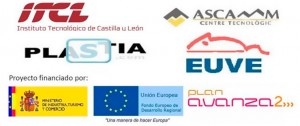 REFERENCES