Applied Electronics and Artificial Intelligence
Electronic Equipment
ITCL has an Electronics Laboratory fully equipped with precision instrumentation (digital oscilloscopes, digital testers, voltmeters, ammeters, function generator, constant voltage and constant current adjustable power supplies, etc.) able to test and validate a wide range of electronics devices.
At the level of computing ITCL has at the disposal of the project the following equipment:   
Intel Core i7 7700K 4,2GHz, S-1151 8MB DDR-4 16GB SVGA GeForce GTX1070-O8G GIGABYTE GAMING 8GB
Quad Core Intel Xeon E5 3,7 GHz 12 GB1866 DDR3 AMD FirePro D300 2GB
2xIntel Xeon Silver 4110 2.1G 8C 16T 9.6GT s 11M Cache Turbo HT 85W DDR4 2400 CK 64GB RDIMM, 2666MT/s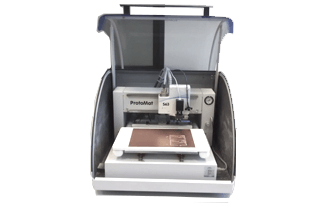 ITCL's facilities are equipped with a state of the art milling machine that enables the manufacturing of Printed Circuit Board (PCB) prototypes in a quick and reliable way.  This equipment provides great flexibility and length reduction during the prototype design stage, since it allows our team to quickly verify design or components changes in the PCB, decreasing the response times.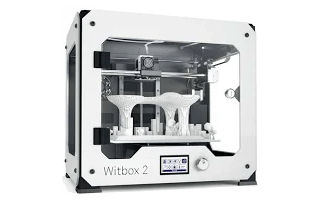 ITCL has a 3D Witbox 2 printer capable of creating three-dimensional solid objects from a computer design with Fused Filament Manufacturing (FFF) technology that adds a layer of polymer fused filament for each piece. Printer for plastic materials and solid pastes for approximately 40 different materials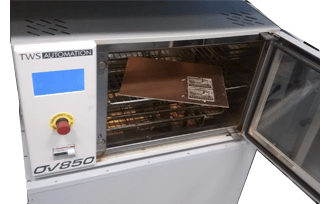 Complementing the dispensing and placing process, the Electronics Laboratory is equipped with a programmable reflow oven. This device allows the programming and customisation of reflow curves specifically for every SMD component soldering need. Additionally, the oven can be programmed to perform the metallisation of bare copper PCBs, enabling the manufacturing of 2 layer PCBs.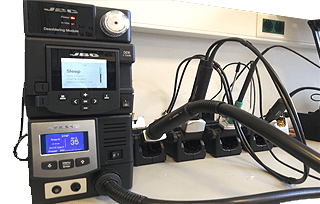 ITCL has a variety of soldering equipment that adapts to the requirements of each application, such as a soldering/desoldering station for Through Hole Devices and Surface Mount Devices, cartridges of several sizes and shapes, a range of soldering tools with different power, and optical magnifying devices for work and design test and validation.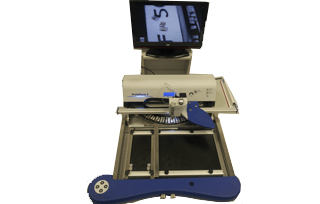 The manual dispensing and placing machine enables the dispensing of solder paste and the positioning of small Surface Mount Device (SMD) components. This provides the manufacturing of prototypes with optimised integration scale capabilities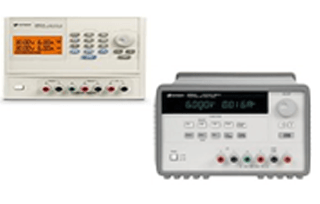 U8031A Triple output, direct current, with two outputs at 30V / 6A and one at 5V / 3A, with a power of 375W.
E3631A triple output with a power of 80W, 6V, 5A and ± 25V, 1st, GPIB and RS-232 interfaces.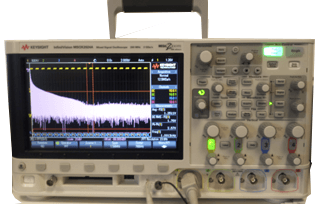 100 MHz bandwidth, 4GSa/s sampling rate, 4Analog channels, 8.5 inch WVGA display, PC to USB connection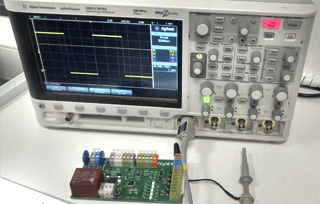 Serial bus decoder with hardware-based serial analysis options for CAN, LIN, I2C, SPI and RS232 / 422/485/ UART PC connection via USB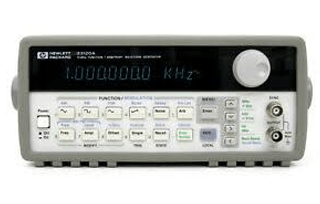 15 MHz sine and square waveforms, ramp, triangle, noise and 12-bit DC waveforms, linear and logarithmic sweep and burst operation GPIB and RS-232 interfaces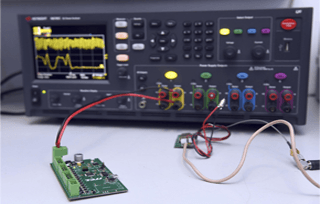 Dynamic direct current consumption analyser without loss of resolution, with 20W SMU module for measurements in 2 quadrants and battery discharge analysis and simulation. Specially indicated for LPWA and IoT devices