ITCL has an Electronics Laboratory fully equipped with precision instrumentation (digital oscilloscopes, digital testers, voltmeters, ammeters, function generator, constant voltage and constant current adjustable power supplies, etc.) able to test and validate a wide range of electronics devices.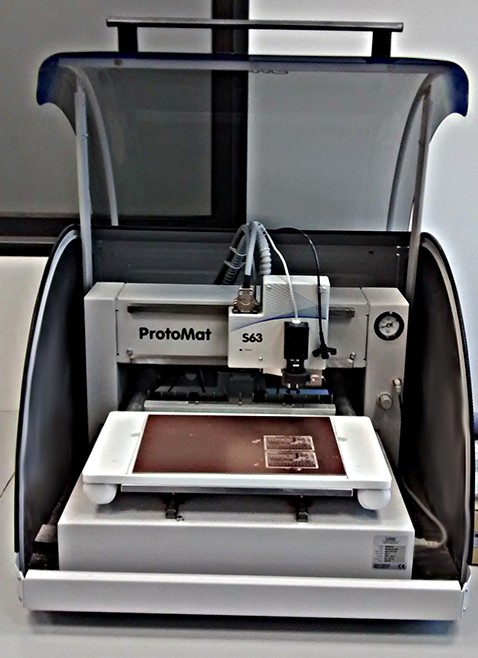 Printed circuit board milling machine
ITCL's facilities are equipped with a state of the art milling machine that enables the manufacturing of Printed Circuit Board (PCB) prototypes in a quick and reliable way.  This equipment provides great flexibility and length reduction during the prototype design stage, since it allows our team to quickly verify design or components changes in the PCB, decreasing the response times.
Pick & Place machine
The manual dispensing and placing machine enables the dispensing of solder paste and the positioning of small Surface Mount Device (SMD) components. This provides the manufacturing of prototypes with optimised integration scale capabilities.
Reflow oven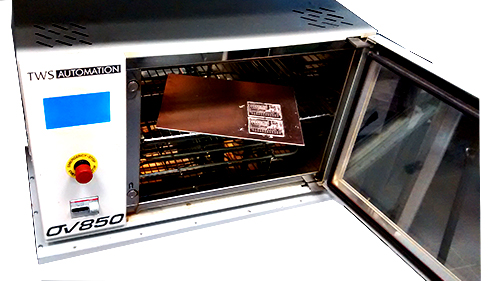 Complementing the dispensing and placing process, the Electronics Laboratory is equipped with a programmable reflow oven. This device allows the programming and customisation of reflow curves specifically for every SMD component soldering need. Additionally, the oven can be programmed to perform the metallisation of bare copper PCBs, enabling the manufacturing of 2 layer PCBs.
Soldering station
ITCL has a variety of soldering equipment that adapts to the requirements of each application, such as a soldering/desoldering station for Through Hole Devices and Surface Mount Devices, cartridges of several sizes and shapes, a range of soldering tools with different power, and optical magnifying devices for work and design test and validation.