DRIVESIM
ITCL worked in this impressive simulator: DriveSim.
The realism in the driving simulation is the trademark of this simulator, which includes real traffic and pedestrians.
DriveSim is currently commercialised in 4 countries: Spain, Germany, Costa Rica and Angola. Is in homologation stages for the latest Brazilian requirements for driving simulators.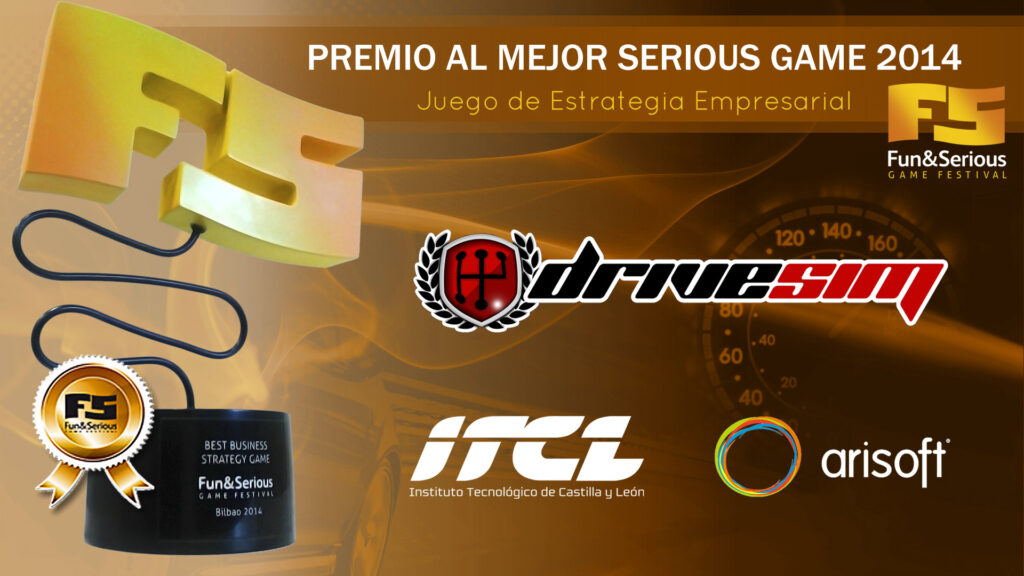 Risk-free driving
Essential tool, used in several driving schools, and reproduces every possible scenarios and situations, establishing itself as the best help in the driving learning steps.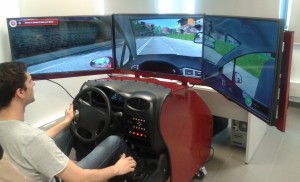 It had been used also for research about tiredness in the University Institute of Research in Traffic and Road Safety, in dissemination centres and workshops of road safety.
Its great acceptance is shown by the more than 25.000 followers from DriveSIM in the social networks.
DriveSIM was the finalist in one of the Unity3D Awards in the category of Best Simulator Project.
DRIVESIM won the prize for the Best Serious Game of Business Strategy of 2014 in the Fun and Serious Games Festival.
This product has been developed by ITCL to Arisoft S.L., which currently commercialises the final product.