Altadis
Altadis was founded on 1999, as the fusion of two different companies such as Tabacalera and Seita, resulting on one of the top companies of tobacco industry in Europe.
In January 2008 Imperial Tobacco acquires Altadis, which up to that moment was considered in the top five of worldwide companies in their sector. This acquisition has positioned ALTADIS as the leader in tobacco manufacturing in Spanish market.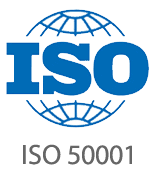 ITCL has cooperated with this company on Energy Management System ISO 50.001 implementation.
This powerful tool allows ALTADIS to minimize energy consumption, energy costs and as a consequence GHG emissions.
Among the benefits that this project represents for the company, energy consumption identification and management for their manufacturing process is highlighted, such as energy efficiency opportunities detection capabilities.
Finally, the achievement of ISO 50.001 certification by ALTADIS demonstrates the commitment of the company with environment and the sustainability of their manufacturing processes sustainability.