Rehabictus – Intelligent rehabilitation for stroke
Health technologies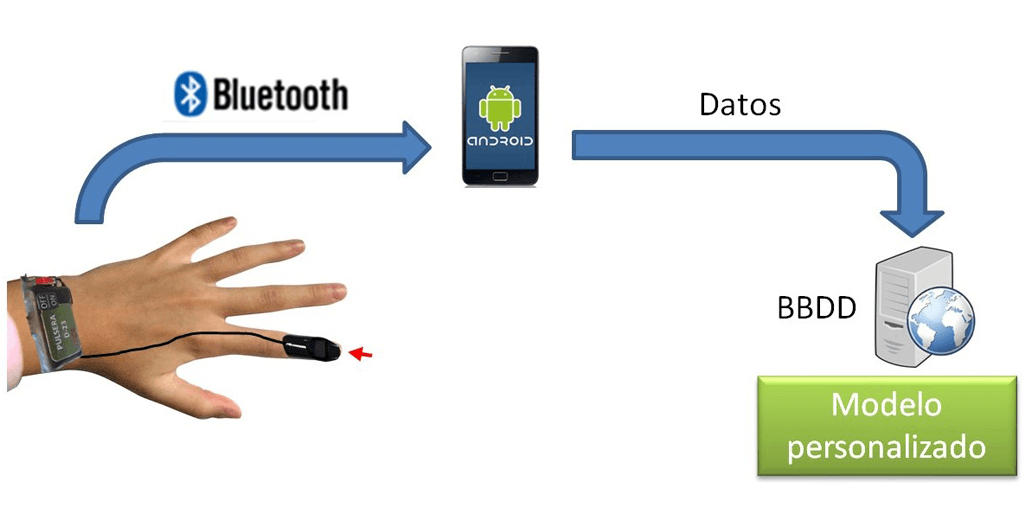 Project description
REHABICTUS is a joint technological development of new electronic devices based on artificial intelligence for rehabilitation of patients with hemiplegia and heminegligence caused by ICTUS.
Both the heminegligence of the left arm (underuse), and the lack of opening of the hand in case of hemiplegia, are very serious injuries produced by an ICTUS, which is estimated to be rehabilitated by strengthening the movement.
Objetives
SCIENTIFIC OBJETIVES:
The objectives of the project are focused on developing rehabilitation devices (hardware and firmware) on diseases produced by ICTUS, namely: heminegligence and hemiplegia so that the hypotheses of the project can be validated to develop prototypes for rehabilitation. To do this, it must be done:
Determining whether two motion detection bracelets with acoustic and visual alarm on the left arm, which are activated simultaneously when detecting movement asymmetries between both hands, can increase the use of the left arm with sequelae of heminegligence in bimanual activities of daily life.
To determine the efficacy of rehabilitation using a motion detector with acoustic-visual alarm to improve hand opening in patients with stroke hemiplegia.
TECHNOLOGICAL OBJETIVES:
This project experiments with the efficacy of an innovative intervention for both sequels, with experimental rehabilitation devices that, by reinforcing movement, improve the motor functionality of these patients.
Under the direction of the Madrid electronics company INSYTE, the project will develop in Spain, with the technical collaboration of the Electronics and Artificial Intelligence area of ITCL, two experimental prototypes of devices in the form of bracelets, which are activated simultaneously to detect asymmetries of movements between both hands, so that it can increase the use of the left arm and improve the opening of the hand. These devices will transfer the user's information to a platform and at the same time they will receive the information of the personalized patterns for the rehabilitation, so that the system can work in an intelligent way.
Under the coordination of the Buenos Aires company G&L Group, the project will develop in Argentina the corresponding software models for pattern identification and automatic learning of the system.
Duration: 2018-2019
Partnes:
ITCL (Centro Tecnológico), who will contribute their knowledge in the design of this type of devices and patient models
Macrotest, empresa española desarrolladora de software
Fundación CEDEL, together with Alphas Rehabilitación to perform tests on patients.
Financed by: Centro para el Desarrollo Tecnológico Industrial (CDTI) through its support programme for international cooperation R&D&I projects IBEROEKA.